It's that time again, yes, a time for fun, frolic, music and bands, and most/best of all, supporting a women's shelter and crisis line. I speak of course of the annual Walk for Vancouver Rape Relief! The event happens on
Sunday, May 30, at the Ceperley Meadow and picnic grounds in Stanley Park
(near the fire truck).
The event is a walk (or bike, or rollerblade, or…) around the Stanley Park Seawall, followed by a delicious free picnic lunch and some amazing live bands. And it's all in support of a shelter and crisis line that has been offering support for over 35 years to women, and their children, escaping male violence. And they do it almost entirely with volunteer labour.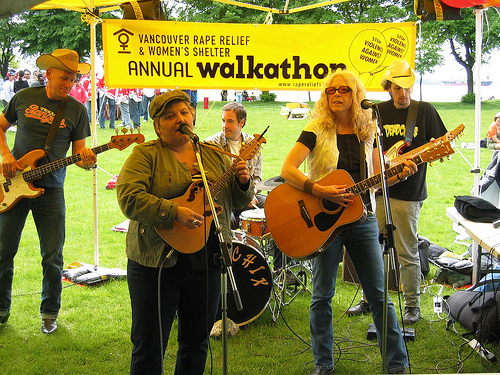 All you have to do is ask your family, friends, coworkers, and everyone you know to make a pledge. That part's easy. In my experience, most anyone is happy to pitch in to help fund a women's shelter! My connection to all of this? I'm a member of the Housefunding Committee, a group of (mostly) men who raise money for Rape Relief through, among other things, events like this Walk.
I do hope you're able to participate, and even to get some walkers of your own to join the fun if you can. I hope that at minimum you can make a pledge to help me round out my personal pledge form. I hope to set a 'personal best' record this year! Thanks for your consideration, and if you're interested in walking or pledging, please
get in touch
. Thanks! Adam