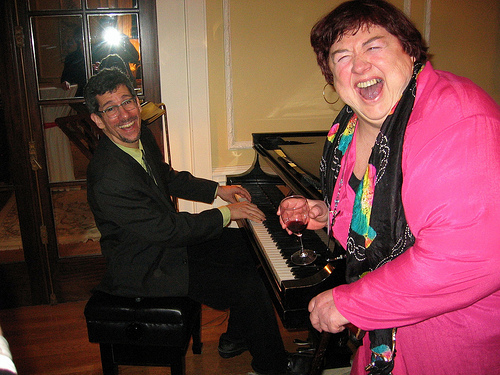 It was my pleasure and honour to be invited to this event, held at the elegant Hycroft Manor, to celebrate 35 years of struggles and success for this important organization (a group for which I've done volunteer fundraising for over 7 years now!). It's always a treat to see familiar faces from past and present, As well, it was great to see just how dressy my fellow activists can look – proving that lefty politics and lookin' fabulous are certainly not mutually exclusive! This year's event was extra-special, not only with the anniversary but also the past year's good news – the final settling of VRR's court case in their favour by the highest court in the land; and the mortgage for the transition house finally being fully paid off! Although day-to-day expenses certainly continue, this women-only space is now a woman-OWNED space – a great and secure feeling.
Here's a great article
about Rape Relief that ran over the weekend in the Vancouver Sun!
It was an evening of fun-filled feminism, with great live jazz, inspiring speakers, fun board games and even a jigsaw puzzle! And I even had a turn at the piano to sing – and play – my "Tin Can Song", as performed on the street many times during the monthly fundraisers.
Check out the whole photo gallery here!